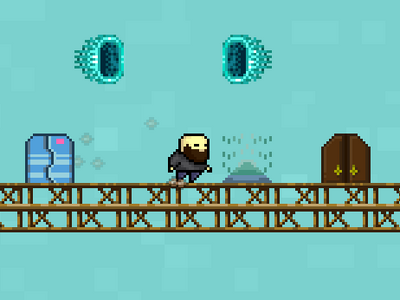 Transporting objects teleport the player to the nearest transporting object within 25 manymeters (blocks).
Directional Transporting
Functionally the same as the default, except that your momentum is changed in the direction that is specified.
Creation Details
Size: 19x19 (Small)
Borders required to touch: 4
Rotated with right click? Yes
Flipped with right click? No
Transporting has two cells or frames of animation.